Have you ever stepped into a role that causes you to feel unqualified? Have you stepped into a new business endeavor, a new creative outlet or a new dream? You would like to see it become your new reality but can't shake those feelings of being unqualified?
Those feelings of being unqualified are real and definitely have power if we don't learn how to fight back.
Early on in my career, I remember the first few times I was asked to design. I never referred to myself as a designer. It was awkward and scary and honestly a role that I never intended on filling. But here I was, a furniture painter gone designer. Being asked to decorate someone else's home was foreign to me.
What did I learn when I felt unqualified?
Build on what you have.
Never stop learning.
I started my business in the garage of my own home, painting small pieces of furniture. This endeavor led to other opportunities, such as kitchen cabinet painting. A whole kitchen is a big jump from painting a small dresser. Therefore it took some real gumption to step into a more demanding role.
But I had to rely on the experience I had gained through painting smaller pieces and apply the same wisdom, the same technique as I had done before but just on a larger scale.
Everything you are doing now is preparing you for what is to come.
I knew I could do this larger project because of the time and effort I had given to the smaller projects. Therefore, building on what you have is crucial in building a credible creative business that people can trust.
This client brought me a picture off of Pinterest (while you're at it, check out our Pinterest page!) and told me to match her cabinets. Kind of like taking a picture to the salon and expecting to walk out of there looking like a hot celeb. That's the kind of pressure I felt, but I did not coward to the feelings of being unqualified. Instead, I worked harder, mixed more paints than you can imagine, and soon I had delivered an awesome shade of green that not only matched the Pinterest picture but was asked my the owner of Mudpaint if they could add it as an official color for the MudPaint line. It was that good.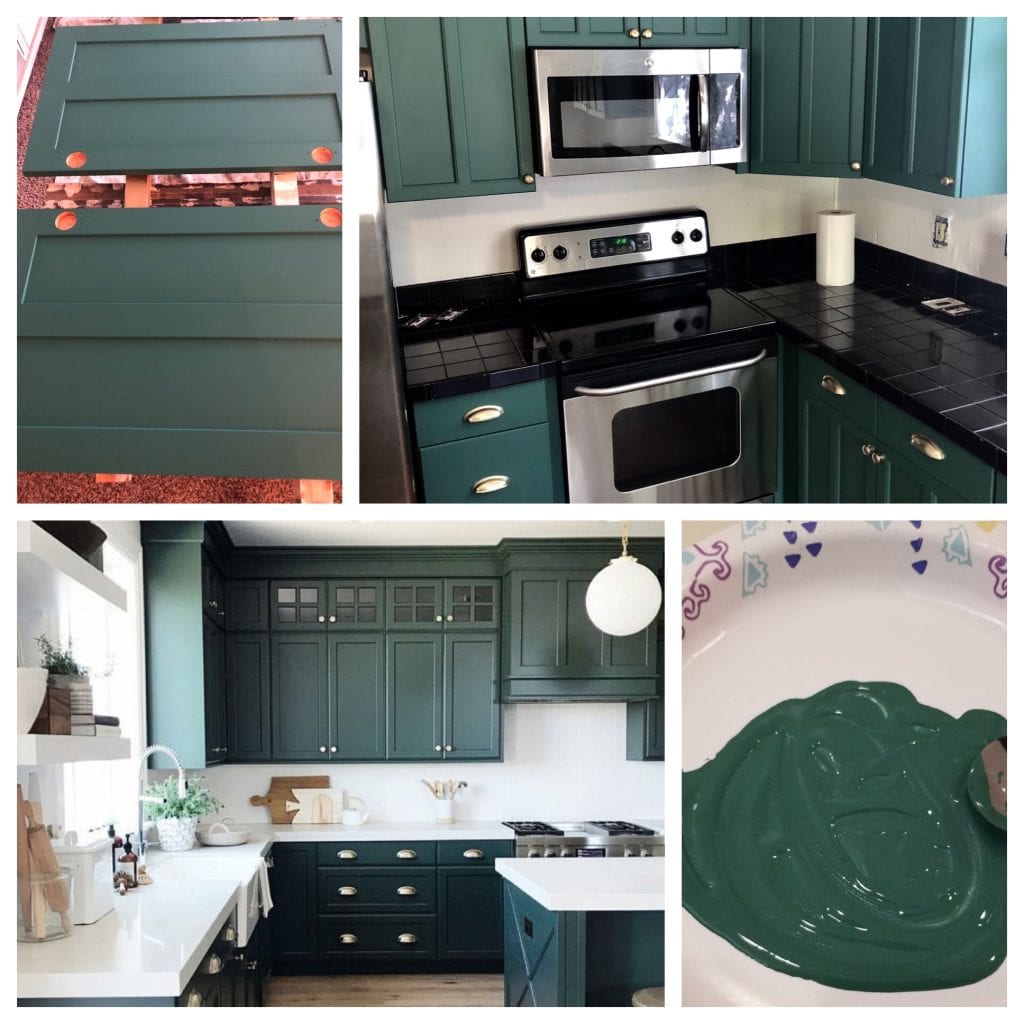 Because I wasn't afraid to say yes to something despite how unqualified I may have felt, I was able to exceed my own expectations and grow my own confidence while delivering an awesome kitchen to a happy client. Which leads me to number two…
Never stop learning.
If you want to continue to engage your customers, increase revenue and stay the latest and greatest in your creative field… you must never stop learning.
As a creative business owner, I take every opportunity to attend the conference, seek the advice of a mentor and take classes when I can to advance my knowledge, skill, and confidence.
This is why I have taken years of my personal experiences; building a successful business and created the Craft to Cash Course. I wish that I had known what I know now when I began my earlier days of painting in a hot garage.
Help you find your market
Show you how to legitimize your business
Give you helpful insight as to how to build your audience
Discuss ways to save you money and have less stress
Assist you in the art of offering a creative service
Lend ways to sustain YOU while also building a business.
I hope you will join me in our New Craft to Cash Course and allow me to share my wisdom and insight to help you grow your creative business!