In today's world, it can feel slightly overwhelming to figure out where you fit within the Creative Community. Looking at all of socials can sometimes make us feel as if we have missed the boat. There used to be a day when Creativity was for playtime or daydreaming during your nine-to-five. But thanks to Pinterest and some pretty amazing #girlbosses, we are now living in a day where "creatives" are taking over the entrepreneur world.
Friend, you haven't missed the boat.
When I began the furniture biz, I simply wanted to supply my new home with things other than what reminded me of my college dorm. I wanted quality furniture that I loved, but on a budget that I could afford. Walking the Target aisle was fun but deep down I knew this home was a blank canvas waiting to represent the real me. So buying things off of the shelf wasn't going to work. Therefore I began to find quality pieces and transformed them into the style that I wanted my home to reflect. What began as a hobby, soon turned into two brick and mortar stores and a full-time career that I am passionate about.
But it didn't happen overnight.
Many creatives get stuck. And believe me… I have had many opportunities to get stuck in my own head. But I have refused to STAY there and buckle under the fear of failure. Here are two ways I believe we as creatives get stuck in the beginning stages of building our business…
1. Who Am I?
Most often this isn't a self-reflection question for ourselves to better who we can become. Rather it's a lack of confidence and a fear of finding our voice in a world full of so many.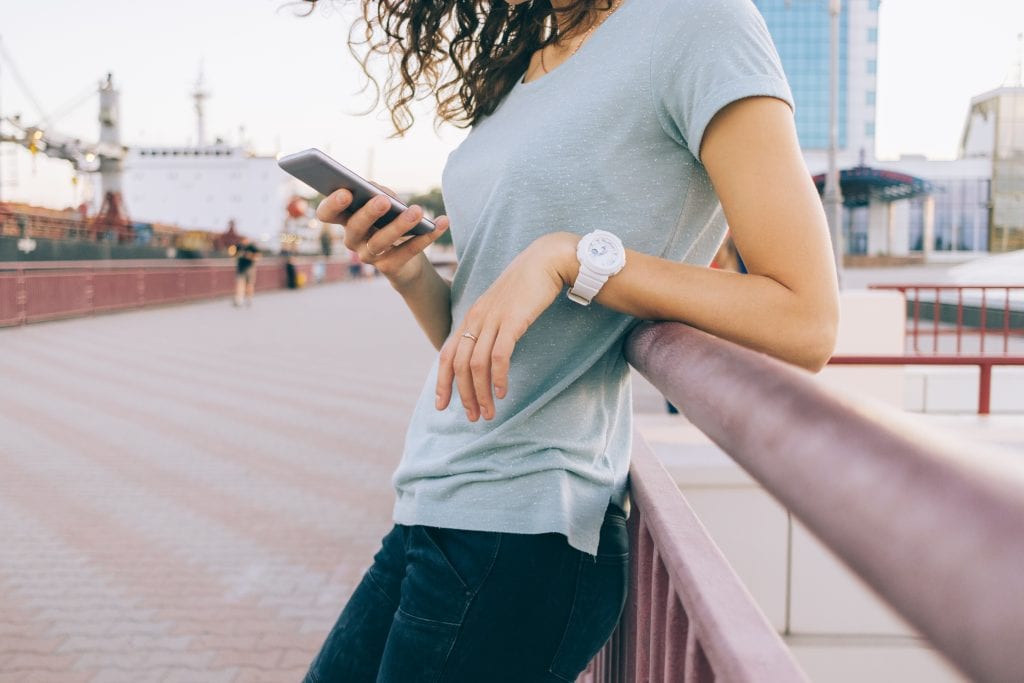 The world is loud and believe me, I hear the same noise that you do. I have been in many situations where I have felt under-qualified, misunderstood and inadequate to do or say what I feel God is calling me to. But when I buckle under this lie, I am truly limiting the position and platform that God has given me.
2. I Missed The Boat.
It's easy to scroll Instagram or Facebook and see the many followers that some have and think, I am too late. I will never catch up. We can read the blogs that have been around for decades and assume that there is no place for our own.
I began my painting journey in January of 2015. Painting vintage furniture wasn't a new concept and I definitely didn't recreate the wheel with any groundbreaking painting techniques. I realized that this hobby of mine was bringing me great joy and it was worth pursuing. God began to bring me people who saw this talent in me and they wanted furniture for their own homes. It wasn't forced, it was pursued.
When you begin to feel favor over your life in a certain area, I believe God is calling you to pursue it deeper. This was one of those moments in my life when I began to turn my Craft Into Cash and I knew that it would be a disservice to God and my family if I did not seek this out further. I could have relented to the lie that I was too late. Why would anyone need me if there are other furniture stores doing what I aspire to do?
We can choose to be intimidated by those that go before us or we can be inspired.
Beautiful relationships began to transpire as I opened myself up to learning from others who had the same craft as me. Once I became more confident, I then began to add my own flare and my own personality to my career until I eventually became one of those people to inspire the ones just starting out.
You see, there is always a place for you and it's never too late. God has promised us a life lived Glory to Glory. Complacency hinders and dries up hope. We are designed to create.
So what are you waiting for?!?
Ready to step out and begin the vision you've been holding on to? You know that God has given you a creative outlet that is much more than a hobby. You just have no clue as to what is next. I will help you. Contact me about my Craft To Cash Course. I will help you put action behind your dreams in order to reach your goals.