Ever found yourself in a conflict of chaos and you're not quite sure how you got there? You have a client who swears you forgot to tell them about the refund policy and gives you a bad review. Or what about your family who is missing you and tired of seeing your nose behind the computer as you orchestrate the next big blog, social media post or creative business endeavor? Turns out most of these situations have one important remedy… COMMUNICATION.
So much of the everyday difficulty we face can be resolved with some sort of communication.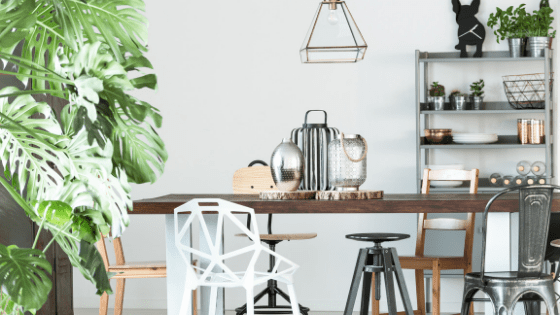 Family dinners are important to us. This is a time when we take a seat and set our phones aside. This is a time of day when we reconnect as a family and as husband and wife. These family dinners have become sacred to us and it's important that we secure these opportunities of communication so that when life gets crazy, we know we have each others' backs.
With that said, there have been times when life comes fast. Deadlines have to be met, small groups at church reconvene and furniture has to be painted. I have found that communication is the best answer when life doesn't follow our perfect plan. When my family knows our dinner times will change or I am working later than expected, we can plan in advance and avoid greater risks of disappointment. Communication sets my family and my business up for success.
Here are a few tips I have found effective in communication when balancing life and a creative business.
Plan your day! Let every one that is important to you, know your schedule. That way when life happens and you don't make that lasagna you promised, they still feel invited into your day.
Set business hours for yourself and your family. Allow your family to see your face, not just your phone, therefore set limits and communicate those limits to your family. When the job calls you unexpectedly, your family will be more gracious with you if they know how much you respect your time with them.
Great communication at home prepares you for great communication at work. When your employees see the value you place on your family, they will respect you more. Likewise, the more your home life reflects proper communication, you will be more apt to treat your employees like family! A peaceful home sets you up for a peaceful workplace.
Take a rest. Laying down your work can be the best way to prepare your mind and your heart for that hasty customer. Learning how to communicate with those people that are hard to get along with begins by resting and rejuvenating your own heart.
Regardless of what table you sit at, just know you will be welcomed with many different kinds of people. However, if we are willing to stay seated at the table, I think we will find we all need one thing… COMMUNITY.
We must embrace the idea that we all need community.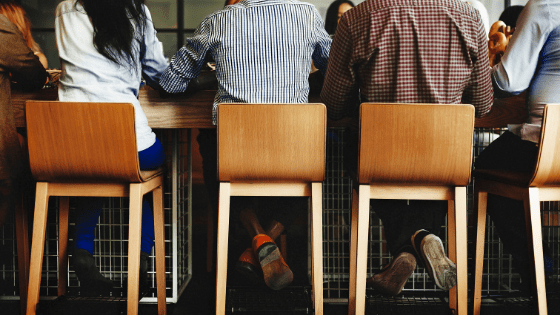 Being in community with one another expands our knowledge of ourselves and those around us. Learning ways of better communication can help us with that hard-to-get-along-with-customer as well as assist us in the balancing act of creative business and personal life.
For further coaching on how to manage your creative business and growing your communication skills, reach out to me! I would love to hear from you.
~Emily