You've made the decision to invest in your dream. You've taken the course, you've bought the step-by-step book, you've sat through the conference… whatever it is, you have taken the first step in faith to go after whatever it is God has placed in your heart. Some of you have just completed my Craft to Cash Course and your excited, scared, and all the in-between. This blog is how to take you from Course to Action.
Step-by-Step… because my passion is to see you succeed and if you are a part of our Creators Community, you will find even more support and encouragement as you continue to move forward in your dream.
For me, my business is much greater than a career, it's a Calling. Hindsight provides valuable information to our lives and gives us powerful insights into our future.
My furniture business started with a passion to fill my newlywed home with beautiful furniture pieces that worked with my budget. But soon this passion intrigued the friends and family in my circle and soon they started asking me for help with their own homes. It was then that I realized this passion of mine was an opportunity to turn my Craft into Cash.
This season began my journey as a business owner where I had to educate myself by reading as much free information as I could, surround myself with trustworthy entrepreneurs who could call me higher and constantly stay ahead of discouragement. Oh, and pray. Lots and lots of prayers.
A few years into the business side of things I realized how my career had become my Calling.
If I had never set out to take a chance on a way to build some income designed around my craft, I would have never discovered that my true calling is actually helping others take their side hustle and turn it into a lucrative business!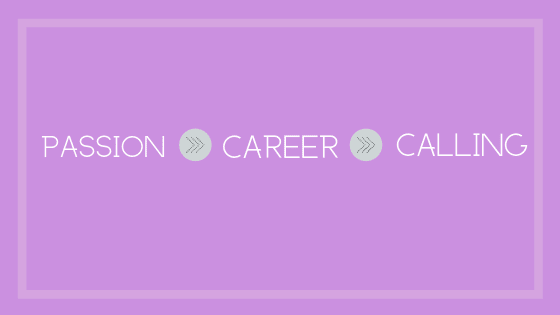 Soon after I started my painting career, I found myself very pregnant and overworked. I had no choice but to hire someone to help me. In my podcast you will find The Truth about Hiring and Outsourcing).
Hiring others was the best decision I ever made.
Early on it began to show me my desire for coaching others and assisting in their dreams and goals. There is no time for competition. We must all learn to rally around one another and see the potential it can bring when we work together. Part of my Coaching after the Craft to Cash Course is to help you find your Calling within your Career. Coaching takes the Course and helps you put it to Action.
So here are some simple ways to identify your calling. These simple steps can help you take your course to action.
Make a List. It sounds so simple but it works. Make a list of the things you enJOY doing and the things you don't.
Find someone to help you with the things you don't enjoy. Maybe it's finding another vendor to help you fill your booth. Maybe it's bartering for services with a friend to help you do the things you don't like or may not be able to easily do.
View hiring people as a way to bless others. I know in the beginning it's hard to give up your "share" and trust others with your baby, but when the time is right and you can afford to pay others to help you, do it.
Be Coach-able.  When someone has gone before you and experienced success in your field as a Creative, take notes. Ask questions and learn from their past failures and successes.
You can sign up for my Creative Coaching Services here and I look forward to watching you take your course to action in your creative business.